Yes, the news is right friends..Harry and his friends, Hermione and Ron got back to platform nine and three-quarters!
Recently, the cast of Harry Potter got a call from their director, David Yates, to re-shoot the last scene for the final movie that is scheduled for release in July next year, the epilogue of the book. The cast which includes Daniel Radcliffe, Emma Watson, Rupert
Grint
, Bonnie Wright and Tom
Felton
, were more than happy to return and re-shoot the scene even though they've had made emotional goodbyes.
The re-shoot was done at platform nine and three quarters, where Harry, Ron and Hermione were present to bid goodbye to their kids, who are ready to leave for Hogwarts!
The reason behind the re-shoot was that the director thought that Daniel, Emma, Ron and Tom
Felton
, all looked way too old than they were supposed to. He said that they were looking 'ancient' rather than middle-aged.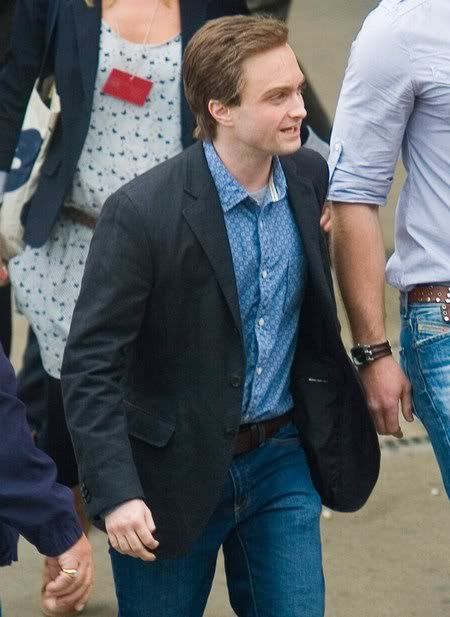 Don't
know if the emotional stuff is going to happen again, after all they have worked together for about a decade, when they were no stars, just little children!
Even we don't wish to bid goodbye to our hero *sob sob* !!